Case Study 5 - Prestigious Housing Development
The Client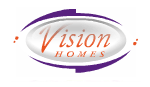 Vision Homes re-develops and builds new homes and flats, in small residential developments, for modern and urban living.  The renovation of their latest project, Paradise Docks in Hackney, went out to tender.  Based on price and commitment to deliver, ATOL won the opportunity to work with Vision Homes on this development which would be 50% social housing, run by a housing association, and 50%private/residential.
The Problem
The brief was to clad the outside of the penthouse flats in a variety of colours and to create balconies to all apartments. Both of these external features had to conform to strict council guidelines, planning constraints and building control, while creating the aesthetic statement of modern, quality urban living of Vision Homes.  All of the work had to be achieved within a tight time frame, set by Vision Homes and the Council.
The Solution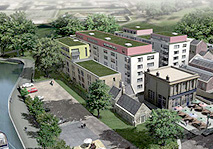 The design stage of the project was critical to achieving the client's dual objectives of creating the desired look while minimising the potentially lengthy planning submissions.
With designs approved, the installation was phased around other on-site contractors. The balconies would be hung from large brackets which we partially built into the walls of the buildings during construction.  Once external finishes had been fitted we would return to the site to build and hang the balconies.
The penthouse claddings were to fit a sub frame which we had to pack-out to suit different finishes and enable us to fit the cladding straight and square.  After the cladding, the windows of the building were fitted by other contractors, then ATOL returned to fix colour co-ordinated flashings to all corners, windows and roof parapets. 
The Outcome
ATOL collaborated with other contractors to complete all stages of the project to the timescales set out by Vision Homes, in the initial schedule of works.  Full compliance with the Council requirements was also achieved, and all within the original budget.
This ensured that the flats were available for occupation on the projected date, to secure our client's return on investment.