About ATOL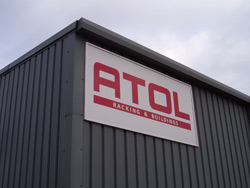 At ATOL, we offer a full range of industrial shelving and storage solutions, shop shelving, retail display and store fit out services, tailored to meet the needs of industrial, retail and commercial clients.
Since 1990, ATOL has worked nationwide a wide range of clients including large distribution organisations and many smaller retail independents. In all cases we are able to use our experience and expertise to ensure each client is offered the best value retail display and industrial shelving and storage and solutions, to meet their needs and contribute to the development of their business.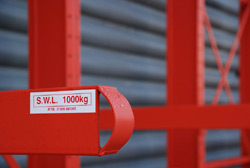 The core of our business is the cost effective supply, manufacture and installation of industrial shelving and storage, industrial racking and shopfitting systems. Around this we have built a reputation as a professional, approachable, affordable one-stop shop offering services from commercial fit-out and storage facility design up to and including merchandising of industrial storage buildings and retail outlets.
Because we offer complete shop fitout, office refurbishment and commercial building services, a single call provides you with access to a comprehensive, nationwide network of friendly, reliable, fully qualified contractors via a dedicated project manager.
Of course, not all of our customers need all of our services and we will extend the same friendly, knowledgeable approach to every customer and prospective customer, regardless of the size of your project or the services you wish to use.